Secret Oasis: a luxury excursion
Morocco off the beaten track
Secret Oasis near to Agadir: a luxury excursion
Day trip Morocco. Agadir excursion. Luxury excursion from Agadir. Day tour from Agadir
We offer an excursion combining authenticity and quality.
Departure from Agadir in the morning with your guide. You will move away from the city to discover places still little-visited which have kept all their beauty and authenticity.
Itinerary and photos on request
For lunch, we have selected places offering an exceptional welcome and service environment and quality products.
Possibility of the excursion over 2 days. Overnight in luxury accommodation.
The journey is a visual pleasure, a pleasure of discovery.
A Morocco luxury excursion like a gift...
Do you want to mark a particular event in your life?
The Agadir luxury excursion is ideal for experiencing an exceptional moment.
Contact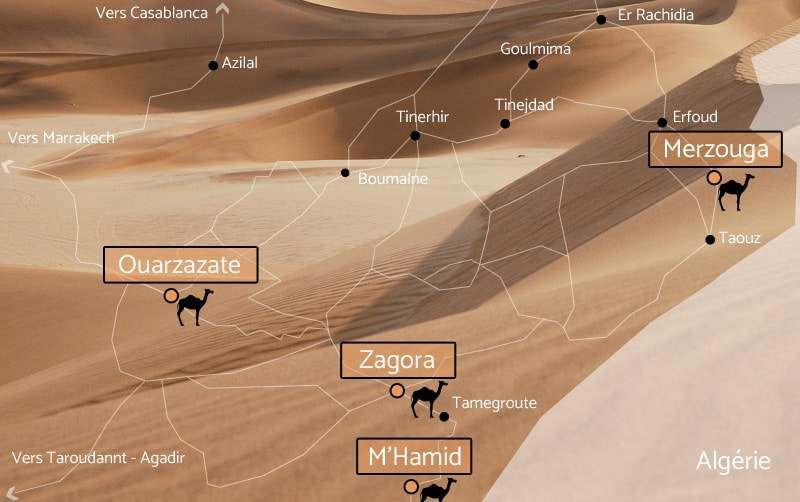 Our agency is located in M'hamid El Ghizlane, in Southern Morocco, Zagora province.
Pat: 47725024 RC 309/2809 No. IF 31832047
Message
We will be happy to answer your questions. Do not hesitate to contact us for any information related to your Morocco desert excursion tour. We will get back to you as soon as possible.
+33 628 568 405

contact@excursion-desert-maroc.com