Our team
A FAMILY COMPANY, BASED IN M'HAMID, SOUTH MOROCCO
We entrust our excursions to the locals.
In M'hamid, they are nomads, inhabitants of the village who will make you discover the desert during your excursion. Our team is based on values ​​of solidarity, between-help, and sharing.
Mohamed, his brothers Said, Youness and other nomads of the village will share an authentic experience and you will discover the culture and lifestyle of Sahrawi nomads.
The exchange and sharing, the authenticity of a cultural meeting are all values ​​that are unique to our team.
Taste the tea of ​​the "inhabitants of the desert" and share with them a moment of conviviality and discovery. Live a unique Morocco desert excursion.
OUR MOROCCO DESERT TOURS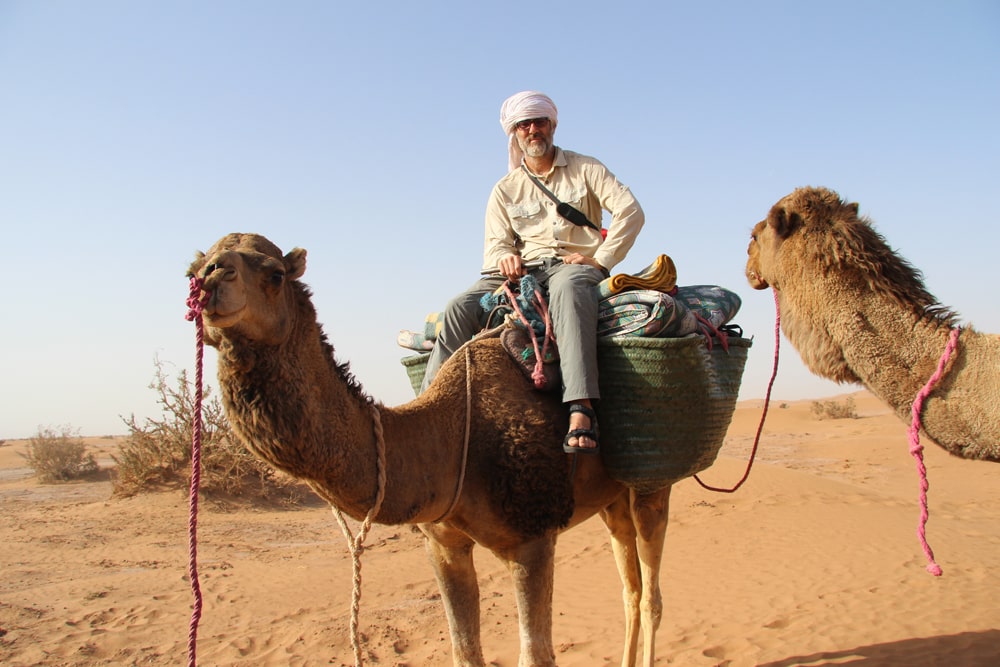 Our team of local guides will make you live an authentic experience.
During your Morocco desert tour excursion, you will meet locals in kasbahs or oases.
You will share traditional tea or lunch with them.
You will enjoy a camel ride and a sunset on the dunes.
You can choose other activities to enhance your trip in the Moroccan desert.
You can also decide to extend your experience in the Sahara by a night in traditional nomadic Morocco desert camp.
Whether in M'hamid, Zagora, Ouarzazate, Marrakech or Merzouga, you are sure to receive the best welcome from your hosts.
OUR PHILOSOPHY
We will make you discover southern Morocco with our values:
Sharing,
Solidarity,
Authenticity: immersion in the local culture;
Our philosophy allows us to work in quality, to develop tailor-made programs that suit you, to prepare authentic Morocco desert excursions during which you will take the time to enjoy, to exchange, to discover beautiful places.
Nature and hospitality are two ubiquitous elements. We support eco-friendly tourism.
We are aware of the importance of preserving the exceptional natural environment offered by the Moroccan desert.
We offer our services to organize the excursion of your dreams in the Moroccan desert.
The rest is up to you to choose: excursion in 4X4 or camels, complementary activities, stay in the desert, discover unusual places, or little-visited, sleep in a desert luxury camp Morocco in the Sahara, …