Marrakech desert tours
Activities and Morocco desert tours from Marrakech
Marrakech desert tours: where to go? Marrakech the pink city that makes you dream so much! With its colors, its sun, the palm trees, Marrakech has become an essential destination in Morocco. Life is sparkling and there are many activities. Well-being, luxurious palaces, social evenings, artistic life, souks, everything is there to charm the visitor. Without counting the incredible decor which goes from the architecture to the mountains of the High Atlas which are in the background to remind that nature has been very generous with Morocco … The excursions to Marrakech are so many activities to try with your family , solo or with others. Reconnect with nature, escape from the noise of the city, ideas abound. We suggest a detour in the desert of Marrakech, a Marrakech Ouarzazate tour, an excursion to Essaouira, and a hike in the Atlas Mountains. Visit the Agafay desert and plan an overnight in a luxury camp.
Desert trips from Marrakech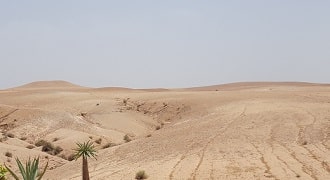 Agafay desert tour
Excursion in the Agafay desert. Discover the desert of Marrakech thanks to an exceptional visit. A la carte activities. Enjoy a lunch in a luxury camp with a breathtaking view of the Agafay desert, admire the sunset in an idyllic setting. Camel ride, quad, yoga ... And to top it all off, spend a night in a bivouac in Agafay, a unique experience! Marrakech excursion.
Desert camp Marrakech
The Marrakech desert is a popular place for travelers. The Agafay desert is only 30 kilometers from Marrakech. Take a ride on a quad, sleep in the desert of Agafay, it's an unique experience if you spend a holiday in Morocco! It is possible to plan one or more nights in a traditional camp or a luxury desert camp in Agafay. During your trip remember to spend a night in the desert of Marrakech!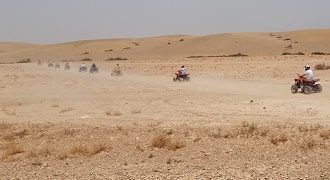 Weekend in the Marrakech desert
You have decided to spend a Morocco holiday and a stay in Marrakech. To diversify your activities and site visits, you can choose to spend a weekend in the desert of Marrakech. This formula has several advantages: the proximity of the Agafay desert to Marrakech, the discovery of a natural site with lots of charm, overnight in a nomadic camp.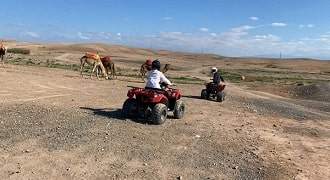 Marrakech desert quad riding
Marrakech desert day trip. Marrakech activities. Morocco desert excursion. What to do in Marrakech? Quad riding Marrakech desert. Morocco holidays. Desert tour of Agafay. This is an activity for those who love sports and thrills! Discover the desert of Marrakech quad: the experience is worth it. This excursion also allows spending a moment of conviviality with a Berber family. So starters?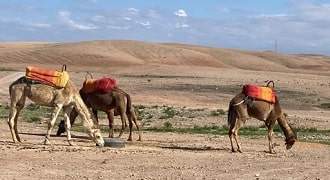 Camel ride Marrakech
Marrakech desert excursion. Activities in Marrakech. Morocco desert excursion. Camel ride in the palm grove of Marrakech. Morocco holidays. Enjoy your stay in the red city for a camel ride in the palm grove. Exotic setting guaranteed! This activity is ideal to do with family or several. If you are traveling solo, you can join other travelers for this day trip.
Marrakech Ouarzazate excursion
During your stay in Marrakech, make a getaway to southern Morocco. Go for a day to discover the charm of the city of Ouarzazate. The Marrakech Ouarzazate excursion is ideal for a change of scenery and a visit to the famous Kasbah of Aït Ben Haddou. Marrakech Ouarzazate tour 1 day. Ouarzazate city tour, visit of the movie studios. Morocco 4X4 excursion from Marrakech.
Marrakech to Merzouga tour 3 days
Marrakech to Merzouga tour 3 days. Take advantage of this Morocco desert excursion from Marrakech to make beautiful discoveries and see the dunes of the Sahara at Erg Chebbi. This Merzouga Marrakech 4X4 tour offers you the opportunity to enjoy a camel ride or other activities in the Merzouga desert and sleep in a nomadic camp.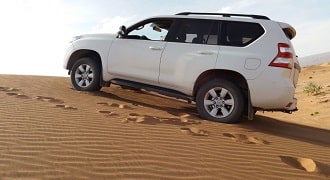 Marrakech to Erg Chigaga tour 3 days
This Sahara tour to the big Erg Chigaga dunes from Marrakech is done in 4X4. You will enjoy crossing the beautiful Drâa Valley in southern Morocco. Before arriving at Chigaga, you will make 2 hours of track in the Moroccan desert. Camel ride, night in traditional bivouac Erg Chigaga. Enjoy it during your stay in Morocco! Marrakech to Erg Chigaga tour 3 days.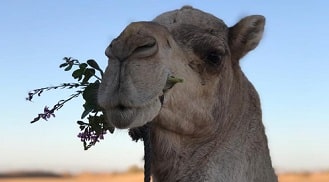 Marrakech to M'hamid tour 3 days
This Morocco desert tour from Marrakech is ideal to discover the Moroccan desert. It is an excursion that can be made even during a short stay in Morocco. The Marrakech desert tour excursion links visits and discoveries with a first knowledge of the Sahara with an overnight stay in traditional nomadic camp. A camel ride is also planned.
What excursion tour during your Marrakech holidays?
Marrakech is one of the most attractive destinations in Morocco. The city, rich in monuments, places to visit, restaurants, and its surroundings are undeniably one of the places in Morocco where it is good to go for a weekend or a holidays. Marrakech offers countless gems to discover for its visitors, unusual, modern, where traditions mingle with design and luxury, quite simply fascinating.
---
What weather in Marrakech? When is the best time to go to Marrakech? When to go to Marrakech?
It's possible to visit Marrakech and it region throughout the year. What's the weather in Marrakech? In summer, temperatures can be relatively high, 40° or more. The weather in Marrakech shows fairly mild temperatures for the rest of the year, making visits to the city or the surrounding area very pleasant. In December, January and February, the minimum average temperature in Marrakech drops below 10°, the maximum temperature is 20°. In November the maximum temperature is around 22° and in October 28°!
---
1 day Marrakech desert tour – Agafay desert excursion
What to visit in Marrakech absolutely? Its desert! The Agafay desert, also known as "the Marrakech desert" stirs travelers' curiosity. This stone desert is indeed a desert plateau located near Marrakech. The Agafay desert offers a unique setting with the Atlas mountains as a backdrop. Many camps installed in the desert of Marrakech offer comfortable and luxury living conditions with a multitude of activities and experiences! You can especially enjoy a camel ride in the Agafay desert or a quad biking tour.
Overnight in the Agafay desert – week-end in the Marrakech desert
If you wish to spend an overnight in the Agafay desert, in a camp, you should opt for a 2-day Marrakech desert excursion tour. The atmosphere at the camp and dinner outdoor or in a big tent are very appreciated. The decor is magical. This is a 4X4 Agafay excursion. You can enhance your excursion in the desert of Marrakech with different activities.
---
Marrakech desert tour to the Sahara
3-day Desert tour Marrakech to Merzouga
During your stay in Marrakech, you can go to Merzouga during a 3-day tour. The dunes of Erg Chebbi are the dream of many travelers and are the most visited in the Moroccan Sahara. The experience in the Sahara is unique thanks to the overnight stay in a traditional nomadic camp and the activities in the Sahara: quad biking, camel ride for the sunset, trekking, 4X4 excursion, …
3-day Marrakech Erg Chigaga desert trip
The Moroccan Sahara has many faces. Another Morocco desert tour from Marrakech very appreciated by travelers: Marrakech to Erg Chigaga trip. Go to the largest dunes of the Moroccan desert to savor an unforgettable sunset! But also go sandboarding, quad biking, …
---
Other popular excursions from Marrakech
Marrakech Ouarzazate tour
This excursion from Marrakech lasts 1 day. The distance between Marrakech and Ouarzazate is 200 km, or around 3 hours by road, passing through the High Atlas mountains and the Tizi'n'Tichka pass (2,260m above sea level). Most of this Morocco tour: the Atlas mountains offer splendid scenery and in addition, you will visit the city of Ouarzazate, its film studios, its Kasbah, the Ksar of Ait Ben Haddou.
Essaouira excursion from Marrakech
To get to Essaouira from Marrakech, it takes around 2h30 by car. The reputation of the city of Essaouira is well established. This city on the Atlantic coast has won the admiration and interest of visitors. If you have more time during your vacation in Morocco, you can do a 3-day Marrakech Essaouira tour.