BLOG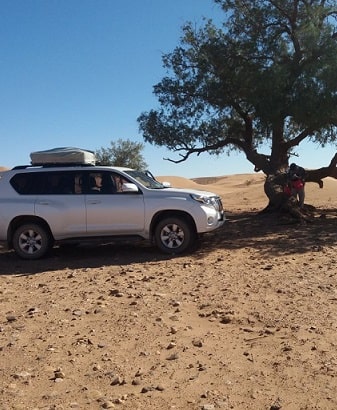 Best time to do a Morocco desert tour
What is the best time to do a Morocco desert tour ? You wish to make an excursion in the Sahara or a Morocco desert tour. What is the best time of the year to go to the desert? Answer in this article!
Morocco Sahara desert trip: what is the best time of the year?
Whether you want to make a Merzouga desert tour, an excursion in the dunes of Erg Chegaga or a Sahara tour with a night in M'hamid, the best period is the one from September to May / June.
This is not a secret: during the summer (July and August), temperatures in the Moroccan desert can reach up to 50 ° in places. Even at 45 degrees, an excursion into the Sahara for those who are not used to such high temperatures, may require some effort.
We therefore recommend a stay in the Moroccan desert between September (or mid-September) and until June (mid-June).
Overnight stay in a Morocco Sahara desert camp

It is possible to plan an excursion and even to sleep in the Moroccan desert during the summer, July and August. Some travelers go to Merzouga during this period or to M'hamid and Erg Chigaga. However, the stay in the Sahara during the summer is not usually of a long duration (one or two nights).
Morocco desert camp: where to go during the summer?

During the summer a number of Morocco desert camps do not welcome travelers (during the hottest month). But most remain open and it is possible to book your stay in a traditional nomadic camp whether in Merzouga, Zagora, Erg Chigaga, M'hamid …
The Morocco desert tour during the summer: our advice

For those who want to discover the desert in summer, we recommend providing enough water for the trip, light but long clothes to protect from the sun, sunscreen, sunglasses, sprayer … You can get some turban to cover your head and face on the spot at a very affordable price.
Contact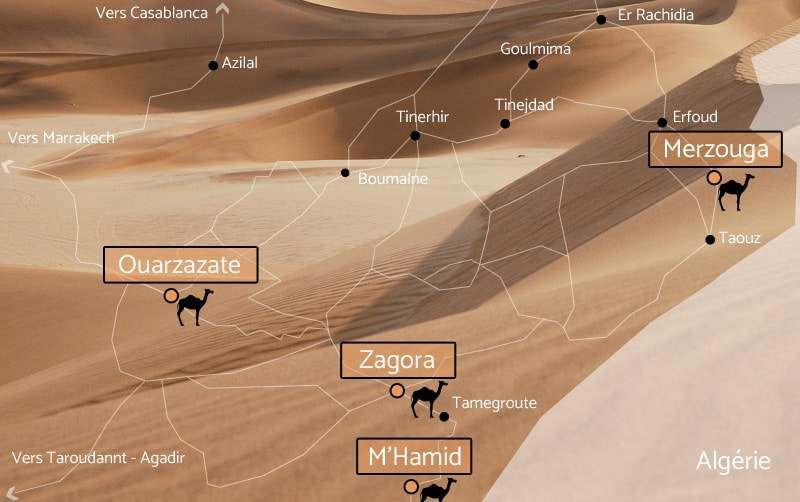 Our agency is located in M'hamid El Ghizlane, in Southern Morocco, Zagora province.
Pat: 47725024 RC 309/2809 No. IF 31832047
Message
We will be happy to answer your questions. Do not hesitate to contact us for any information related to your Morocco desert excursion tour. We will get back to you as soon as possible.
+33 628 568 405

contact@excursion-desert-maroc.com