BLOG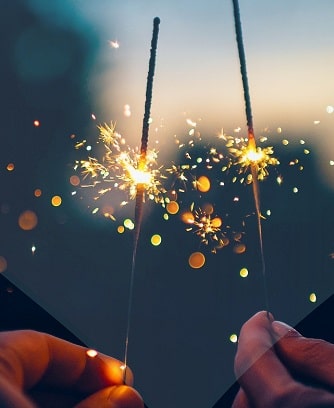 New Year's Eve in Morocco in the desert: a unique experience
Morocco an ideal destination to spend an original New Year's Eve?
Morocco remains one of the favorite tourist destinations for travelers. And it is not for nothing! Morocco enjoys a very pleasant climate throughout the year and there is no shortage of cities to visit. Each region of Morocco has its unique charm. From the north to the south of Morocco, a multitude of landscapes, colors, flavors and trips rich in discovery. Some discoveries are imbued with exoticism and a total change of scenery, such as trips to the Moroccan desert. The month of December is a perfect period to discover the desert in terms of weather and temperatures. In addition, it is possible to spend New Year's Eve there. We promise you an original, warm, festive, authentic evening. We tell you more …
New Year's Eve in Morocco: the Sahara a bewitching place
Did you say original experience? New Year's Eve in the Moroccan desert is one of them.
The New Years Eve in the desert during your stay in Morocco can be organized easily. To get as close as possible to the Sahara, you can choose a flight to Ouarzazate or Zagora (if you get off at M'hamid or Erg Chigaga). If you have chosen to go to Merzouga, check if flights to Errachidia are available. But you can very well get to Marrakech and make the trip to the desert.
New Year's Eve in Merzouga or Erg Chigaga?
You choose ! Both places are of unparalleled beauty and you will enjoy a musical and festive atmosphere around the fire as well as a festive dinner!
In Merzouga, as in Erg Chigaga, traditional nomadic camps offer comfortable conditions of stay, without forgetting the luxury camps which are exceptional.
In M'hamid El Ghizlane, you will also find a lot of accommodation available, Sahara desert camps, guest houses or hotels.
New Year's Eve in the desert: what to expect?
New Year's Eve in Morocco, in the Sahara, is a party under the starry sky, Sahrawi music played by local groups, an evening around the fire, a delicious meal prepared on site by your hosts, exchanges with the nomads … and an idyllic setting.
Enjoy the last sunset of the year on a dune or get up early the next day to welcome the first day of the New Year and its sunrise …
Depending on the day of your arrival in the desert, December 30 or 31, you can also take a camel ride, a 4X4 excursion or visit the surroundings, the Kasbahs of the villages, go to lunch with the nomads or take the tea with them …
New Year's Eve in the desert of Marrakech
Sleeping in Agafay for New Year's Eve, celebrating the New Year in the desert of Marrakech, it is also a very good idea to spend an unforgettable moment in Morocco.
The luxury bivouacs on site offer very good accommodation conditions and various services: bike rides, horseback riding, camel rides, quad biking, yoga lessons, massages, etc.
The luxury camps at Agafay feature restaurants with breathtaking views of the Atlas Mountains and delicious Moroccan cuisine.
Your tailor-made trip for New Year's Eve in Morocco
Our team remains available to help you organize your tailor-made trip for New Year's Eve in Morocco!
Contact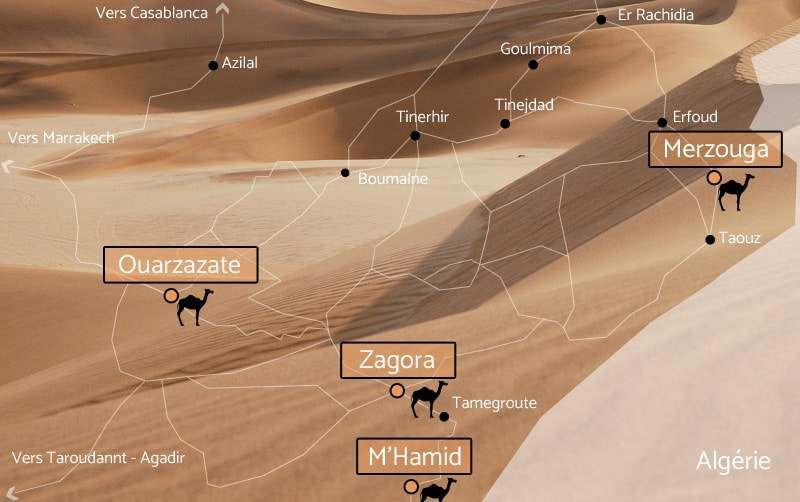 Our agency is located in M'hamid El Ghizlane, in Southern Morocco, Zagora province.
Pat: 47725024 RC 309/2809 No. IF 31832047
Message
We will be happy to answer your questions. Do not hesitate to contact us for any information related to your Morocco desert excursion tour. We will get back to you as soon as possible.
+33 628 568 405

contact@excursion-desert-maroc.com