BLOG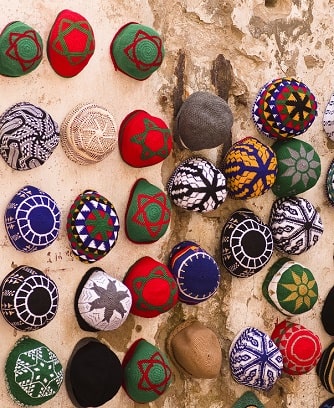 PROMOTIONAL DEAL – Ouarzazate to Merzouga tour 4 days at 310 € per person * – November 2019
Here is the program for this Morocco desert tour from Ouarzazate to Merzouga:
1st day: Visit of the Gorges du Dades and Gorges du Toudra
This first day of your Ouarzazate to Merzouga tour, is dedicated to the discovery and the visit of two magnificent sites. These are the Dades Gorges and the Toudra Gorges. The excursion is done in 4X4 or minibus. You are accompanied by one of our guides.
After Ouarzazate you cross the Rose Valley before arriving at the Dades Gorges which reach in some places 300m!
Visit and lunch on-site, walk in the Valley of Dades.
You then take the road to reach the Gorges du Todra to spend the night.
2nd day: After the Gorges du Todra, arrival at Erg Chebbi
The visit of the Gorges de Toudra is planned early in the morning during this second day of your tour Ouarzazate Merzouga.
Lunch is planned in Erfoud. After you cross the Ziz Valley before the road will take you to the Moroccan desert, Merzouga.
In the afternoon, a camel ride in the dunes of Erg Chebbi (1h). Sunset in the desert. You will then enjoy a hearty dinner and a musical evening in a desert camp in Merzouga. Night in the desert, in traditional tents.
3rd day: Rissani, N'kob … your circuit Morocco continues …
Breakfast at the desert camp at Erg Chebbi. Your Morocco desert excursion continues towards the city of Rissani and then N'kob. Lunch is planned in the latter! The road will take you to the beautiful ksar of Tamnougalt where you will spend the night in a typical kasbah after having a delicious dinner. Tamnougalt has the special charm of ksars of southern Morocco …
4th day: Tamnougalt, Agdz, Oasis de Fint and arrival in Ouarzazate
Breakfast in Tamnougalte, in front of an exceptional view on the palm and the Anti-Atlas, your Morocco desert tour continues towards Ouarzazate. A stop visit is planned in Agdz. Before your arrival in Ouarzazate, you will also discover the Oasis of Fint which is near Ouarzazate. You will enjoy an on-site lunch. Your excursion Ouarzazate Merzouga ends in the afternoon …
We offer a Morocco desert trip in a small group, in a warm and friendly atmosphere! Book your place by filling out the form below.
To see our other tours and excursions from Ouarzazate, it's here.
Contact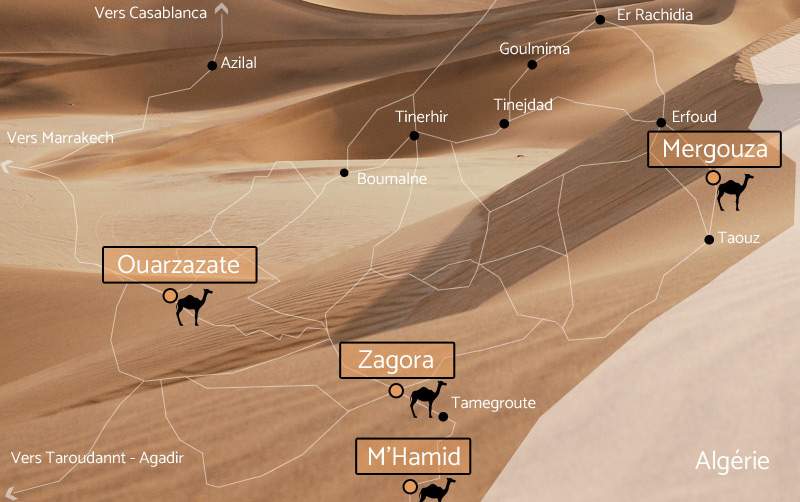 Our agency is located in M'hamid El Ghizlane, in Southern Morocco, Zagora province.
Pat: 47725024 RC 309/2809 No. IF 31832047
Message
We will be happy to answer your questions. Do not hesitate to contact us for any information related to your Morocco desert excursion tour. We will get back to you as soon as possible.
+33 628 568 405

contact@excursion-desert-maroc.com